#1 Rated Office Cleaning Services in Austin

Welcome to Maverick Maids, your premier choice for office cleaning services. We take pride in our expertise, reliability, and commitment to going above and beyond to deliver a thoroughly cleaned office space. You can enjoy a sparkling and pristine workspace that leaves a lasting impression on your clients and employees.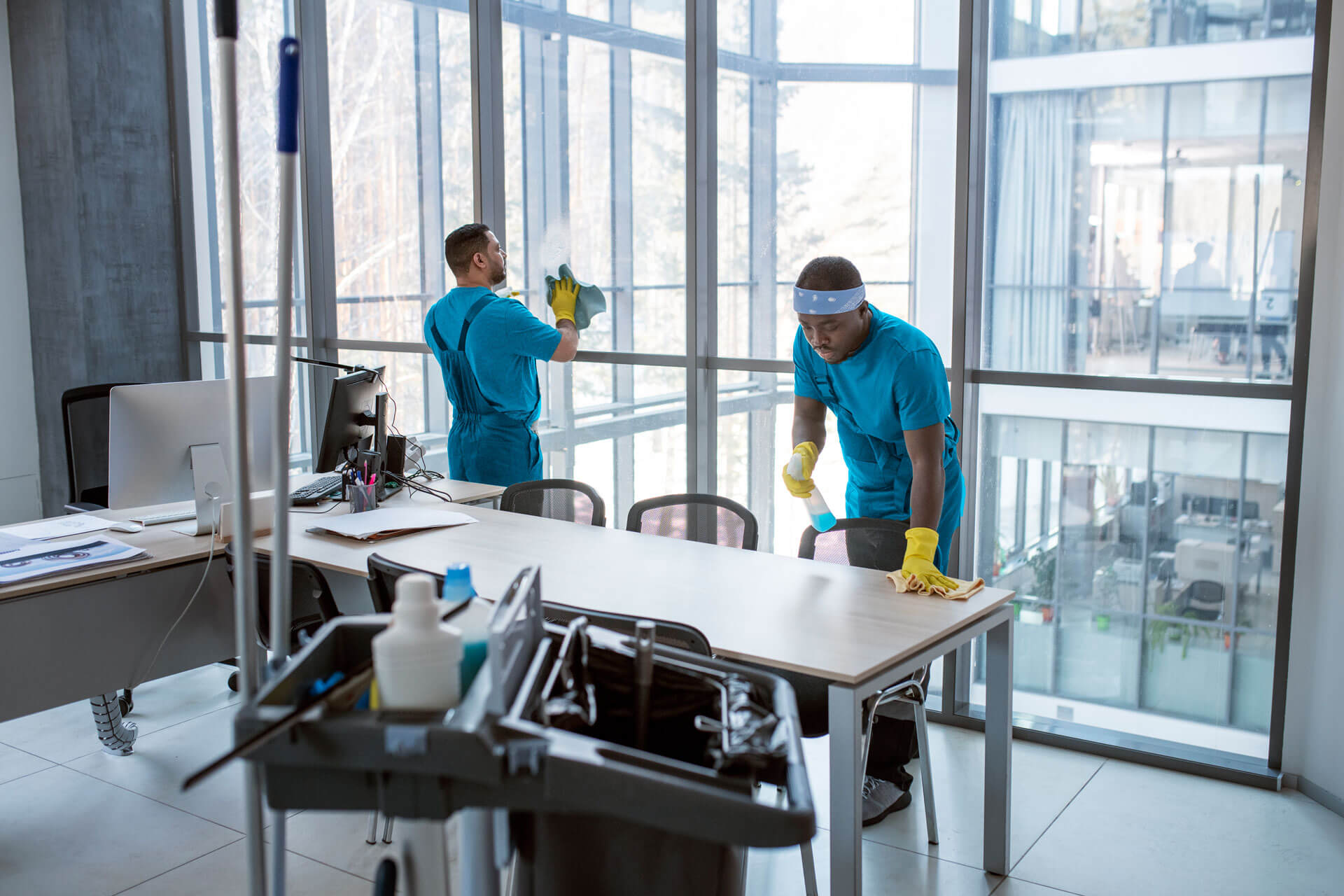 Your Office
Cleaning Solution!
Welcome to Maverick Maids, your premier choice for office cleaning services. We take pride in our expertise, reliability, and commitment to going above and beyond to deliver a thoroughly cleaned office space. You can enjoy a sparkling and pristine workspace that leaves a lasting impression on your clients and employees.

YES WE PROVIDE RELIABLE AIRBNB SERVICES!
Why Choose Our Office Cleaning Service?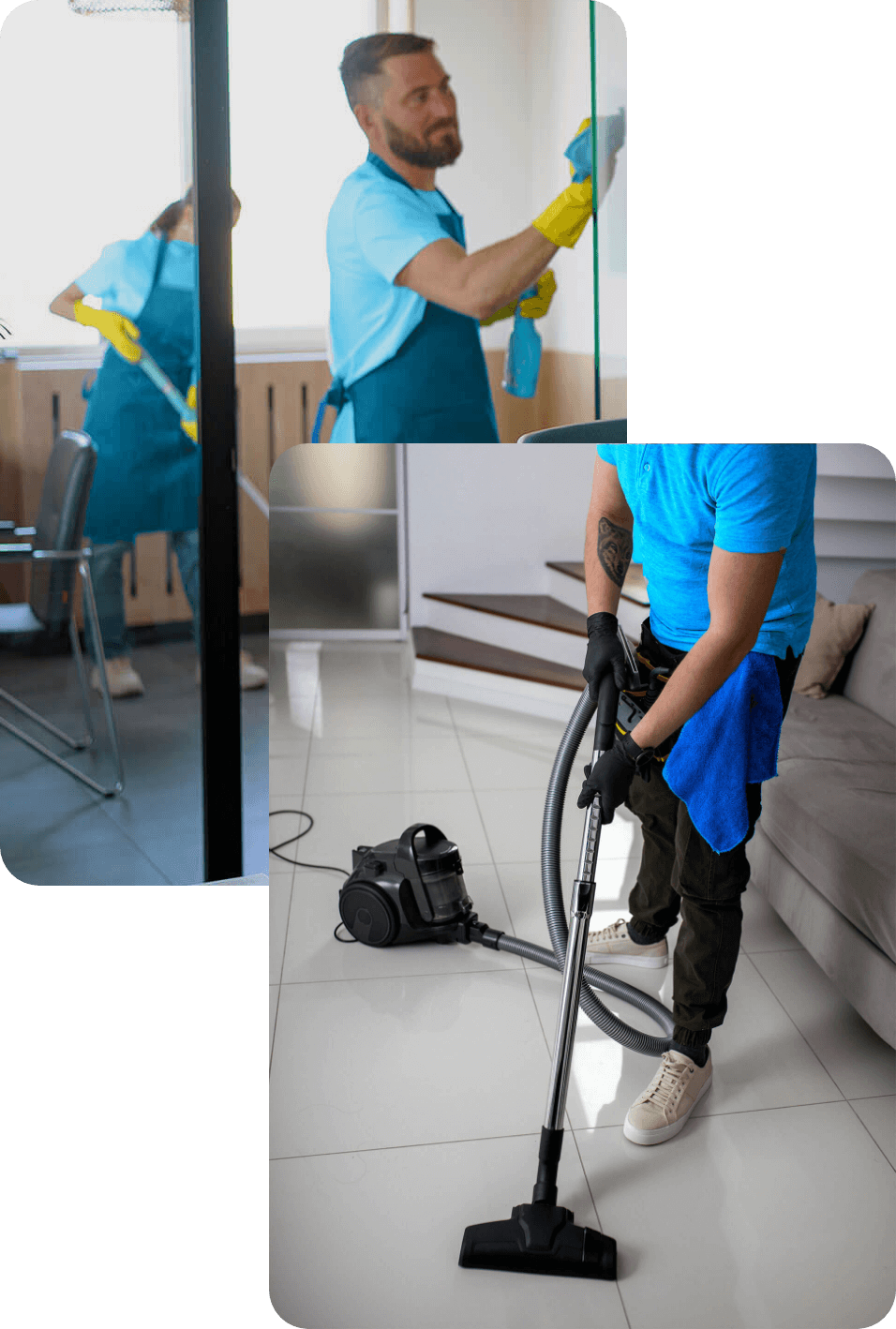 Expertise
At Maverick Maids, we understand that office cleaning requires precision and attention to detail. Our team of experienced professionals is trained in the latest cleaning techniques, using industry-leading equipment and eco-friendly products. We tailor our cleaning methods to suit your specific office needs, ensuring the highest standards of cleanliness.
Reliability
Punctuality and consistency are the cornerstones of our service. We know how important it is to have a clean office every day, so you can rely on us to arrive on time and consistently maintain a spotless environment. Our trustworthy team will treat your office with the utmost care and respect, giving you peace of mind.
Thorough Cleaning
While some cleaning services might cut corners, we take pride in our thorough approach. Our meticulous cleaning process covers every nook and cranny of your office space. From sanitizing high-touch surfaces to vacuuming hard-to-reach areas, we leave no spot untouched. Your office will shine with the cleanliness it deserves.
Beyond Expectations
At Maverick Maids, we believe in exceeding expectations. Our commitment to going the extra mile sets us apart from the competition. Not only do we tackle standard cleaning tasks, but we also pay attention to the finer details that others may overlook. We believe that these small touches make a big difference in the overall appearance and atmosphere of your office.
Our Office Cleaning Services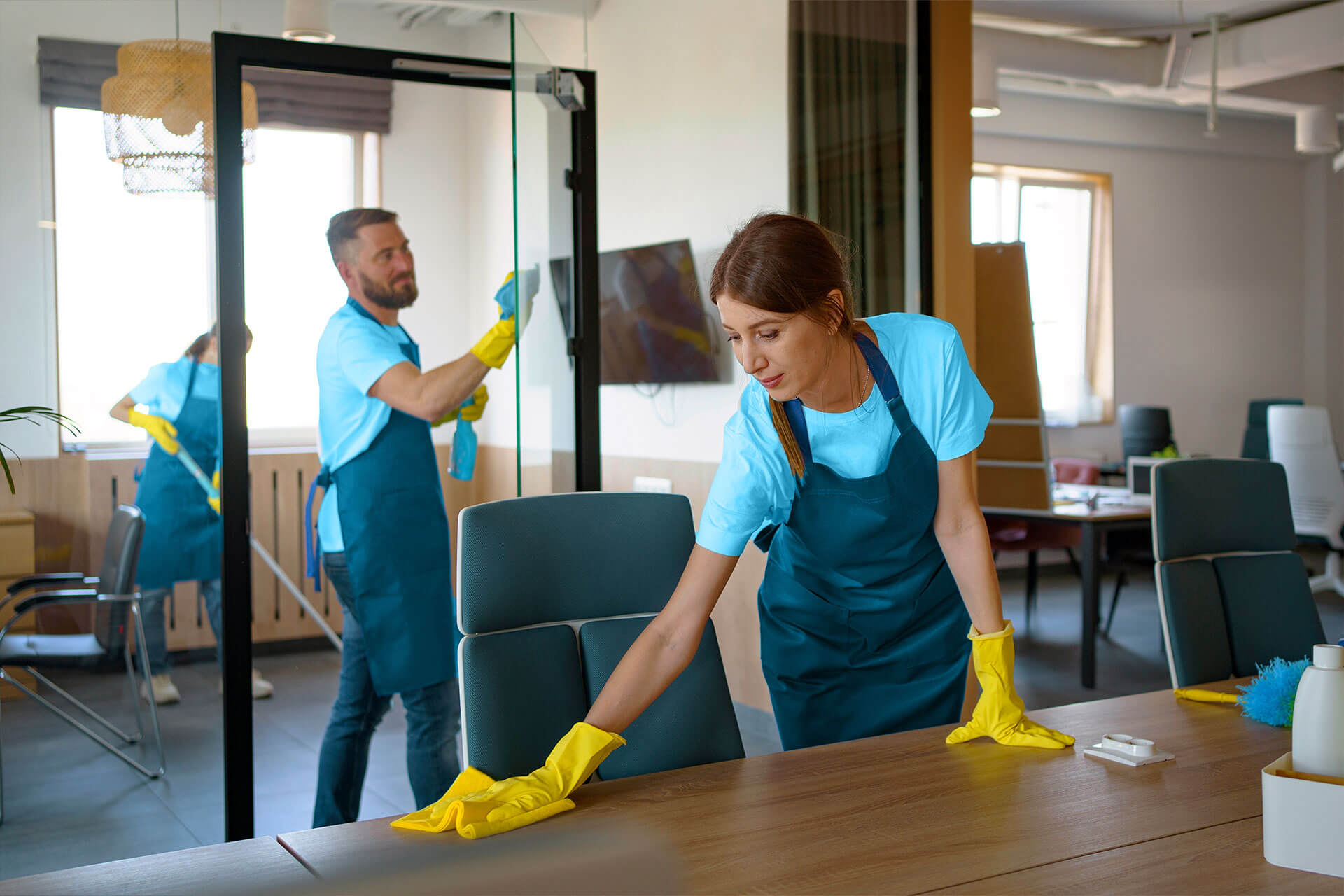 General Cleaning
Our general cleaning service includes dusting, vacuuming, mopping, and wiping down surfaces. We ensure that your office space is free from dirt, dust, and allergens, creating a healthier working environment for your employees.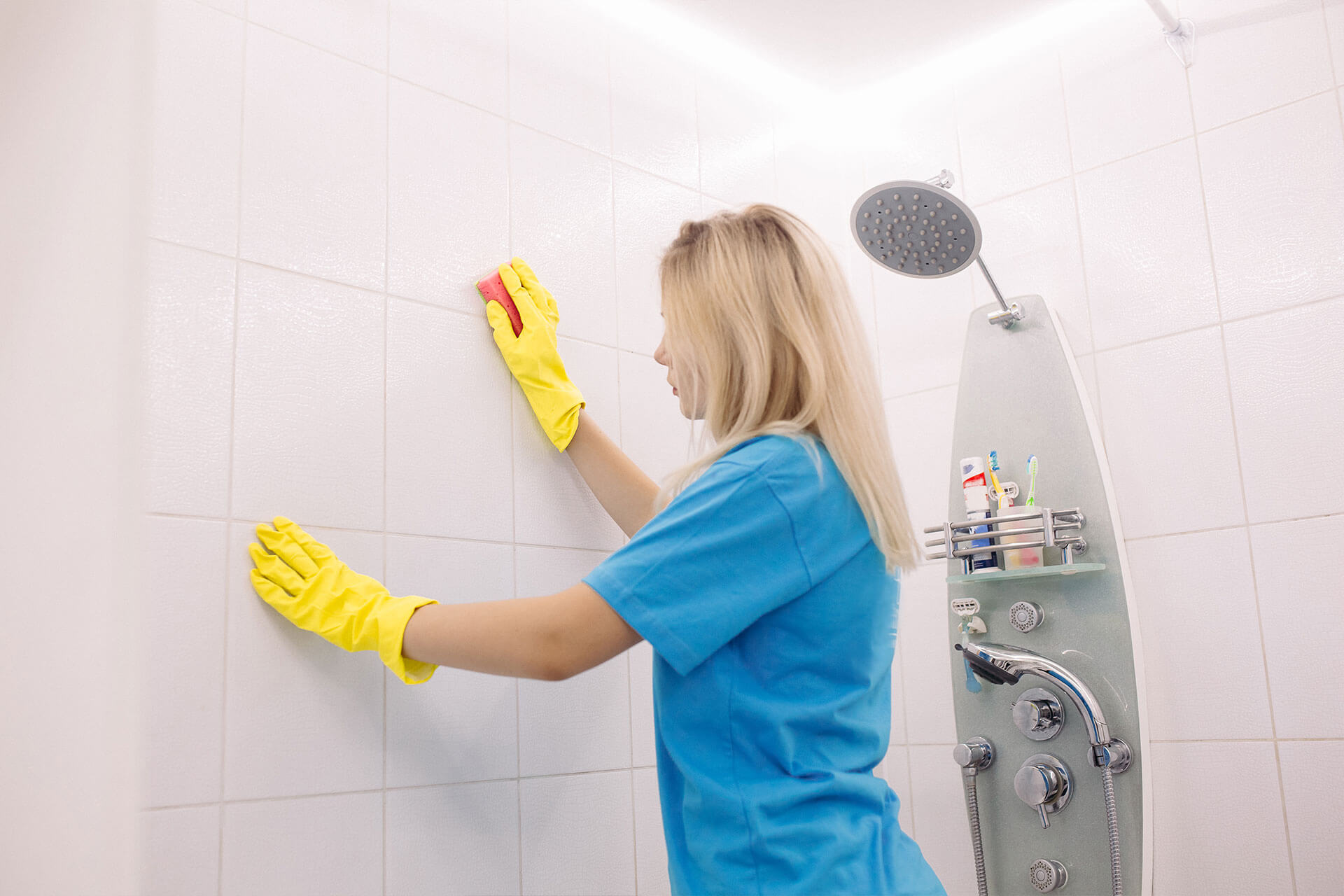 Restroom Sanitization
A clean and hygienic restroom is essential for any office. Our team pays special attention to restroom cleaning, disinfecting surfaces, and restocking essential supplies.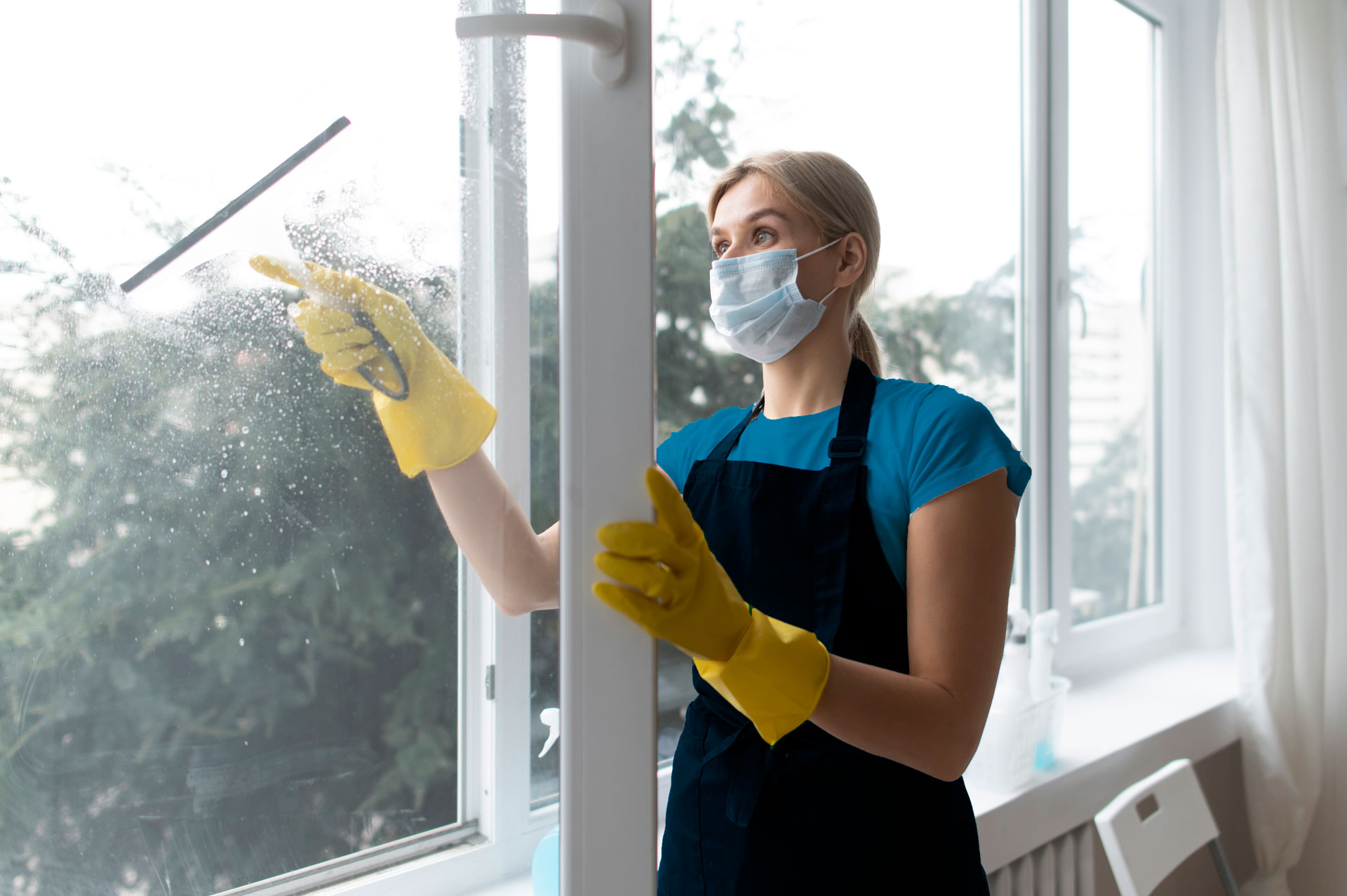 Window and Glass
Cleaning: Let natural light flood your office with our window and glass cleaning service. We clean windows, glass partitions, and mirrors, leaving them streak-free and sparkling.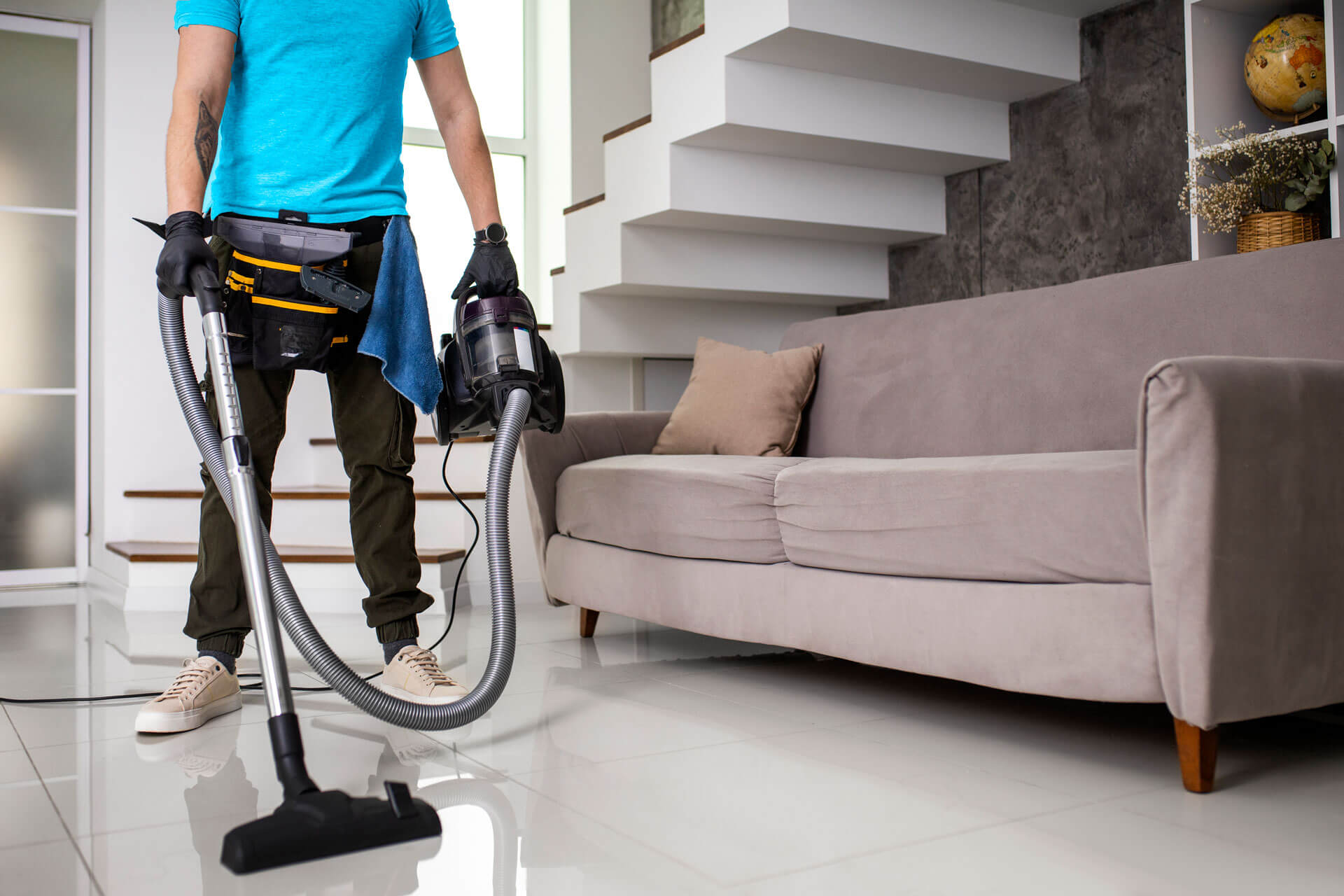 Carpet and Upholstery Cleaning
Revitalize your office carpets and upholstery with our deep cleaning service. We remove stains, odors, and accumulated dirt, giving your office a fresh and welcoming ambiance.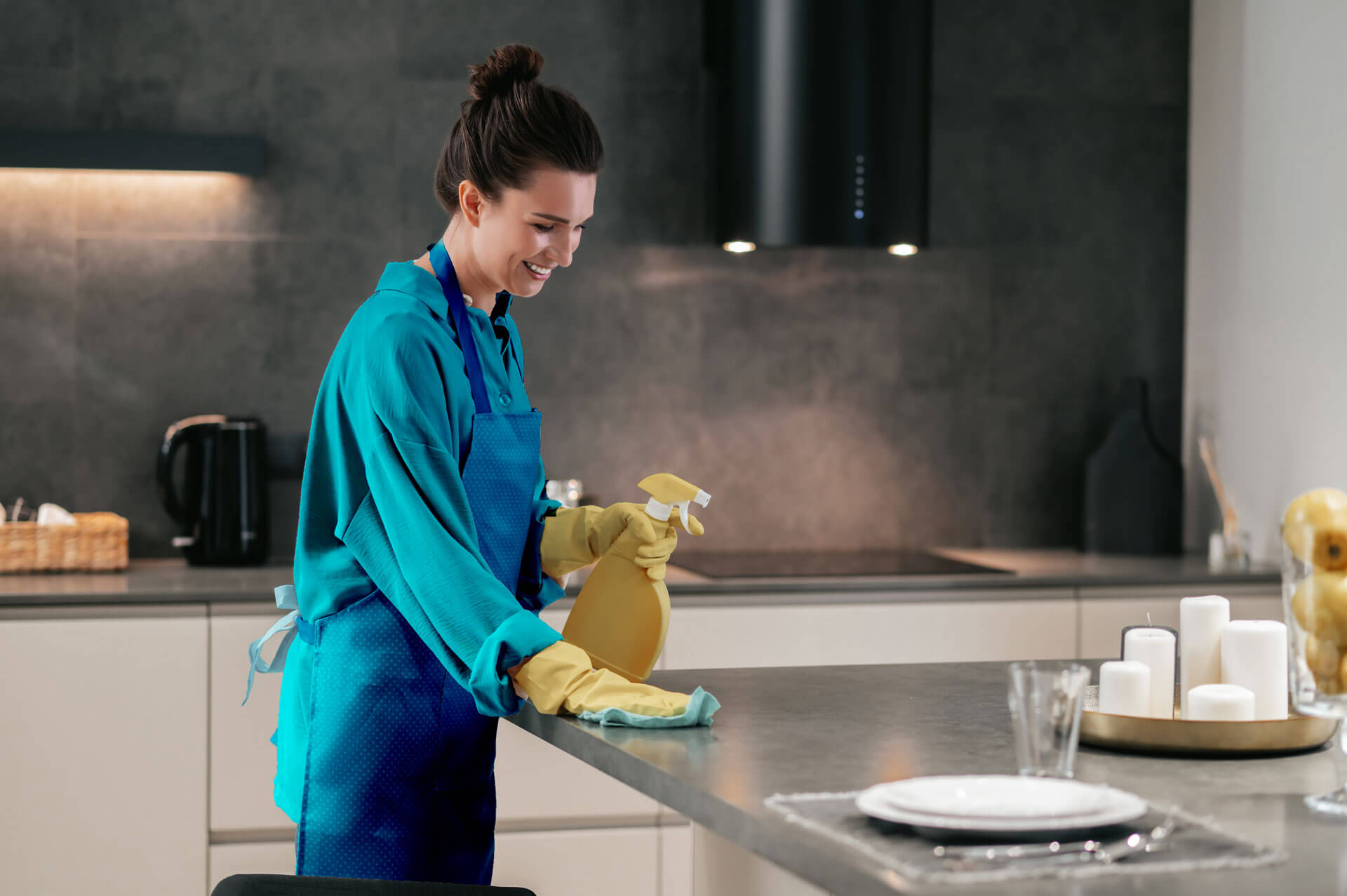 Special Add-ons
To further customize your office cleaning experience, we offer a range of affordable add-ons. These may include interior plant care, kitchen cleaning, electronic equipment sanitization, and more.

What office cleaning services do you offer?
At Maverick Maids, we offer a comprehensive range of office cleaning services, including general cleaning, restroom sanitization, window and glass cleaning, carpet and upholstery cleaning, and more. We can also customize our services with affordable add-ons to meet your specific needs.
How often do you recommend office cleaning?
The frequency of office cleaning depends on factors like the size of your office, the number of employees, and the nature of your business. For most offices, a weekly or bi-weekly cleaning schedule is ideal. However, we can work with you to create a cleaning plan that suits your unique requirements and budget.
Are your cleaning products safe for the environment and our employees?
Absolutely! At Maverick Maids, we prioritize eco-friendly practices. We use green cleaning products that are safe for both the environment and the health of your employees. Our cleaning methods are designed to minimize any negative impact on indoor air quality.
Can you clean our office after business hours?
Yes, we understand the importance of maintaining a disruption-free workspace. We offer flexible scheduling options, including cleaning after business hours or during weekends, to ensure your office remains productive during its regular operating hours.
Is your cleaning staff trained and background checked?
Yes, our cleaning staff is highly trained, experienced, and undergoes thorough background checks before joining our team. We take every precaution to ensure the safety and security of our clients' premises.
How do you handle security and access to our office?
We prioritize the security of your office. Our cleaning team is briefed on security protocols, and we can arrange for specific access control if needed. Rest assured, your office will be in safe hands.
Do you offer one-time cleaning services?
Yes, we provide both recurring and one-time cleaning services. Whether you need a deep clean before an important event or a post-construction cleanup, we can accommodate your needs with our expert cleaning solutions.
Can you handle large office spaces and multiple locations?
Yes, we have the capability and resources to handle offices of various sizes and multiple locations. Our team is well-equipped to tackle large-scale office cleaning projects while maintaining the same level of excellence.
How can I request a quote for your office cleaning services?
 Requesting a quote is easy! You can reach out to us through our website's contact form or give us a call directly. We'll gather some information about your office's cleaning needs and provide you with a detailed and transparent quote that aligns with your budget and expectations.
Customer Satisfaction Guaranteed
Customer satisfaction is our top priority. We strive to build long-lasting relationships with our clients by consistently delivering outstanding results. If you have any concerns or special requests, our friendly customer support team is always ready to assist you.
With Maverick Maids' expert office cleaning services, you can trust that your office will be in pristine condition, providing a healthy and pleasant workspace for your team. Our reliability, expertise, and commitment to going beyond expectations ensure that you get the outstanding service you deserve. Contact us today to experience the difference Maverick Maids can make for your office.