#1 Rated Move Out Cleaning Services in Austin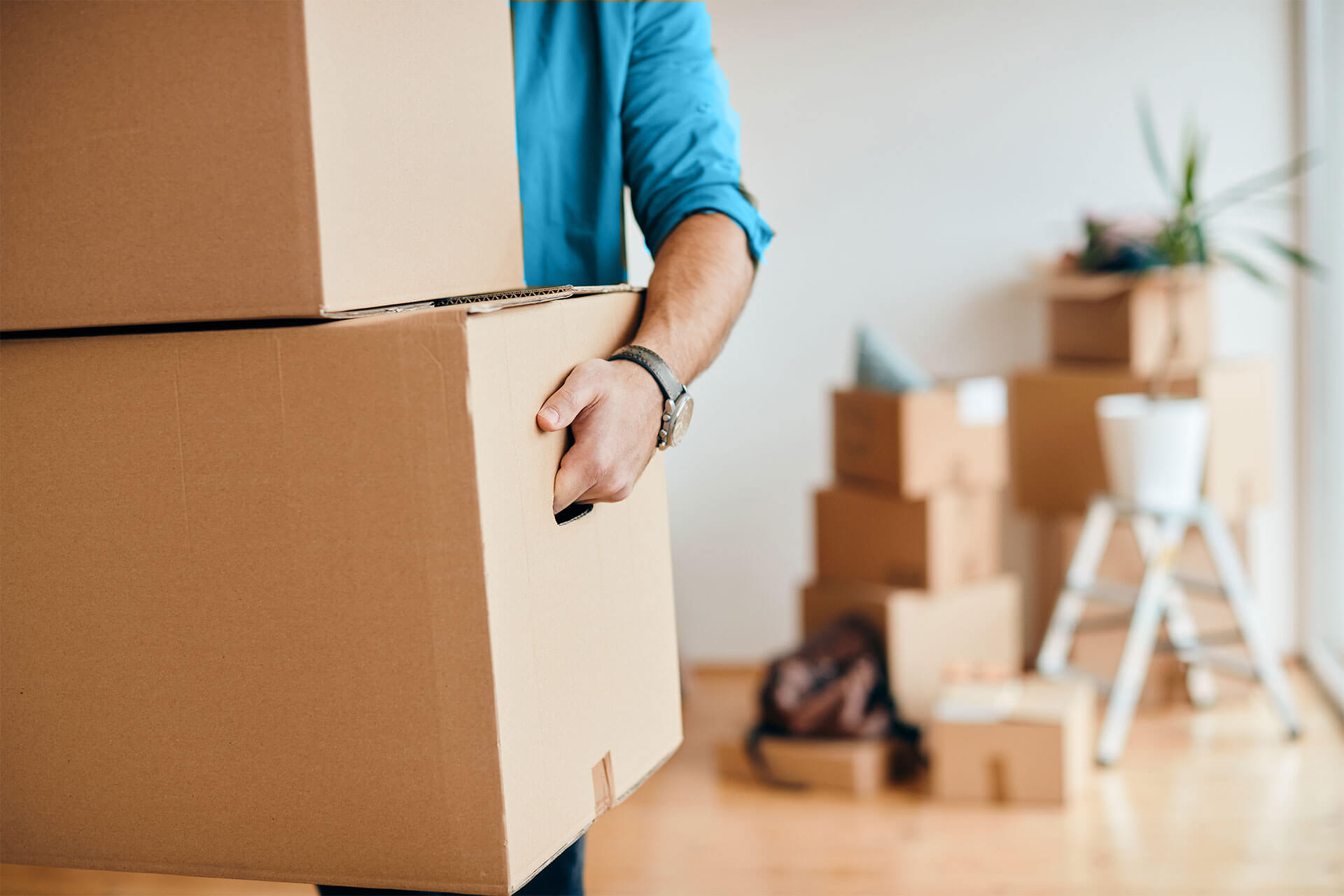 #1 Rated Move Out Cleaning Services in Austin

YES WE PROVIDE RELIABLE AIRBNB SERVICES!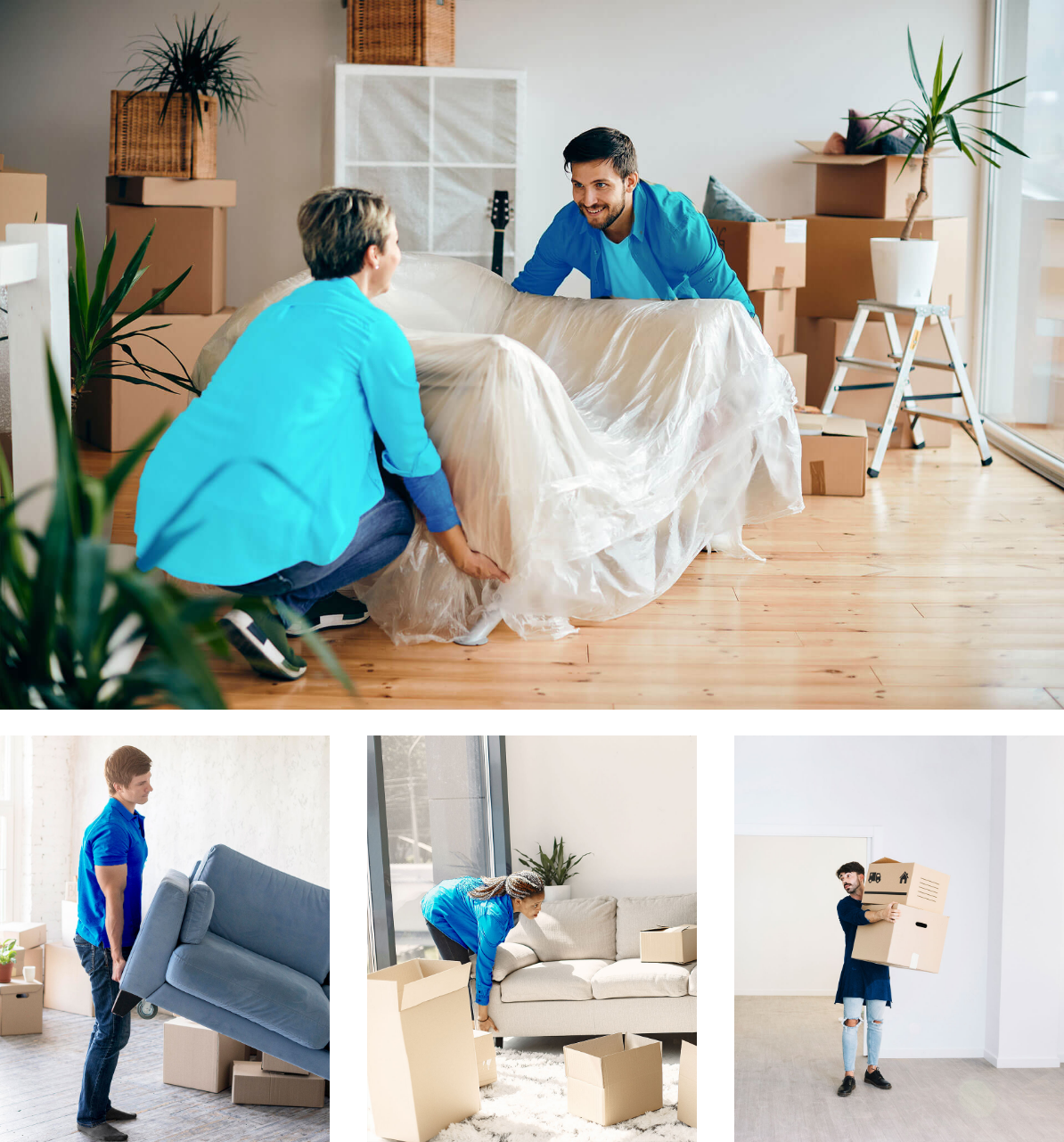 Move-Out Cleaning Services by Maverick Maids
Are you moving out of your apartment and need a thorough cleaning to ensure you get your security deposit back? Look no further than Maverick Maids' exceptional move-out cleaning services! Our team of experienced move-out cleaners is dedicated to providing you with a spotless living space and unparalleled satisfaction.
At Maverick Maids, we understand the stress of moving, and that's why we take the burden of cleaning off your shoulders. Here's why we stand out from the rest:
1. Detailed Cleaning That Sets Us Apart
Our move-out cleaning services go beyond the basics. Many cleaning services might rush through the process, missing crucial areas. But not us! We pride ourselves on our attention to detail. Our specialist team meticulously cleans every nook and cranny, ensuring every corner is spotless. From scrubbing baseboards to sanitizing kitchen appliances, we leave no stone unturned.
2. Experienced Move-Out Cleaners
Our team of move-out cleaning specialists is highly trained and experienced. They are equipped with the best tools and eco-friendly cleaning products to tackle even the toughest of stains and messes. With their expertise, you can be confident that your apartment will be left in immaculate condition.
3. Over 275 5-Star Reviews on Google
Customer satisfaction is our top priority, and our track record speaks for itself. We are proud to have received over 275 5-star reviews on Google from satisfied customers. Their testimonials reflect our commitment to delivering outstanding move-out cleaning services.
Our move-out cleaning services cover all areas of your apartment, leaving it sparkling clean and ready for the next resident. Here's what you can expect from our service: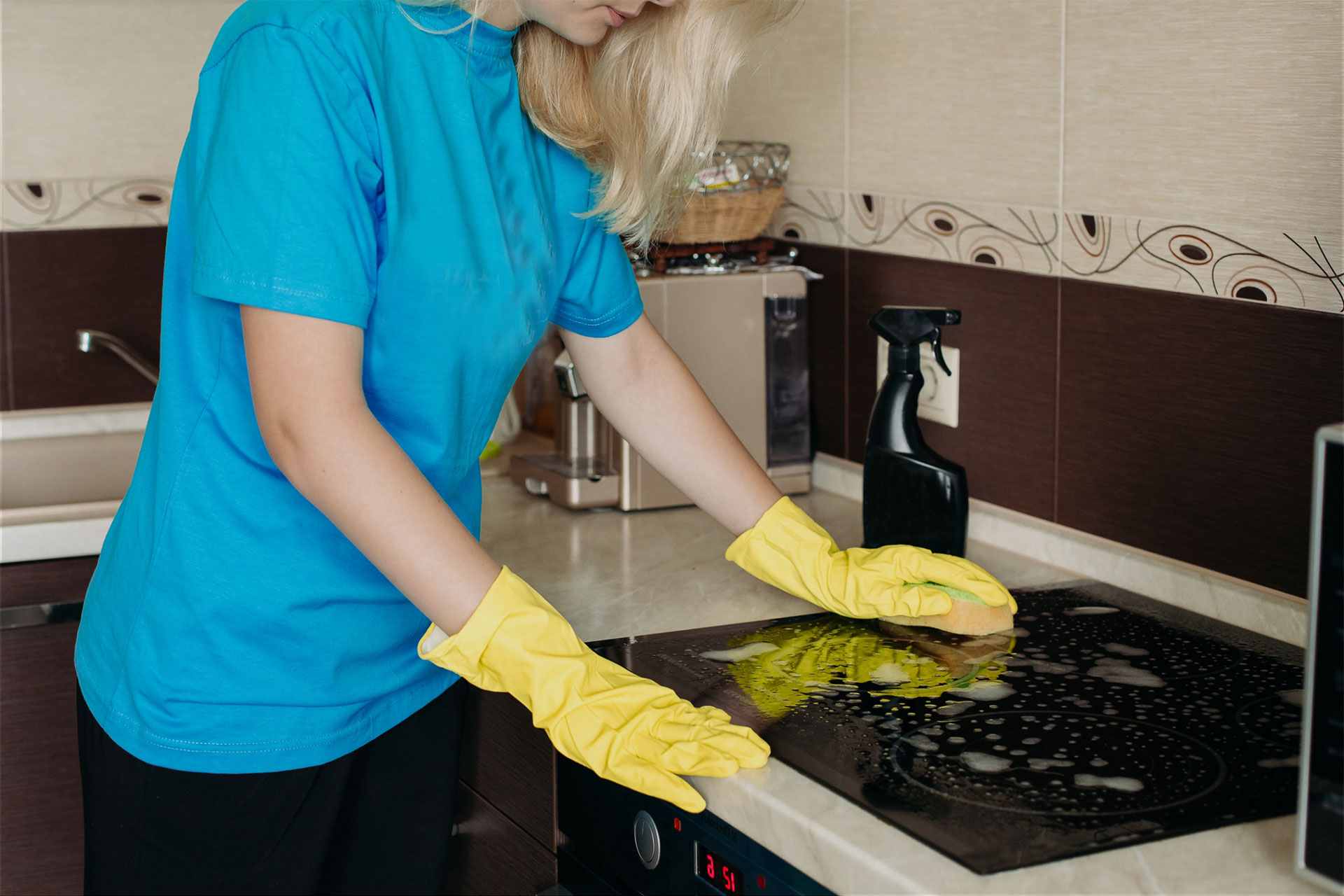 Kitchen Cleaning
Deep cleaning and sanitization of countertops and backsplash.
Scrubbing and degreasing of stovetops and oven.
Cleaning of microwave, refrigerator, and dishwasher.
Wiping down cabinets and handles.
Removing grime and stains from sinks and faucets.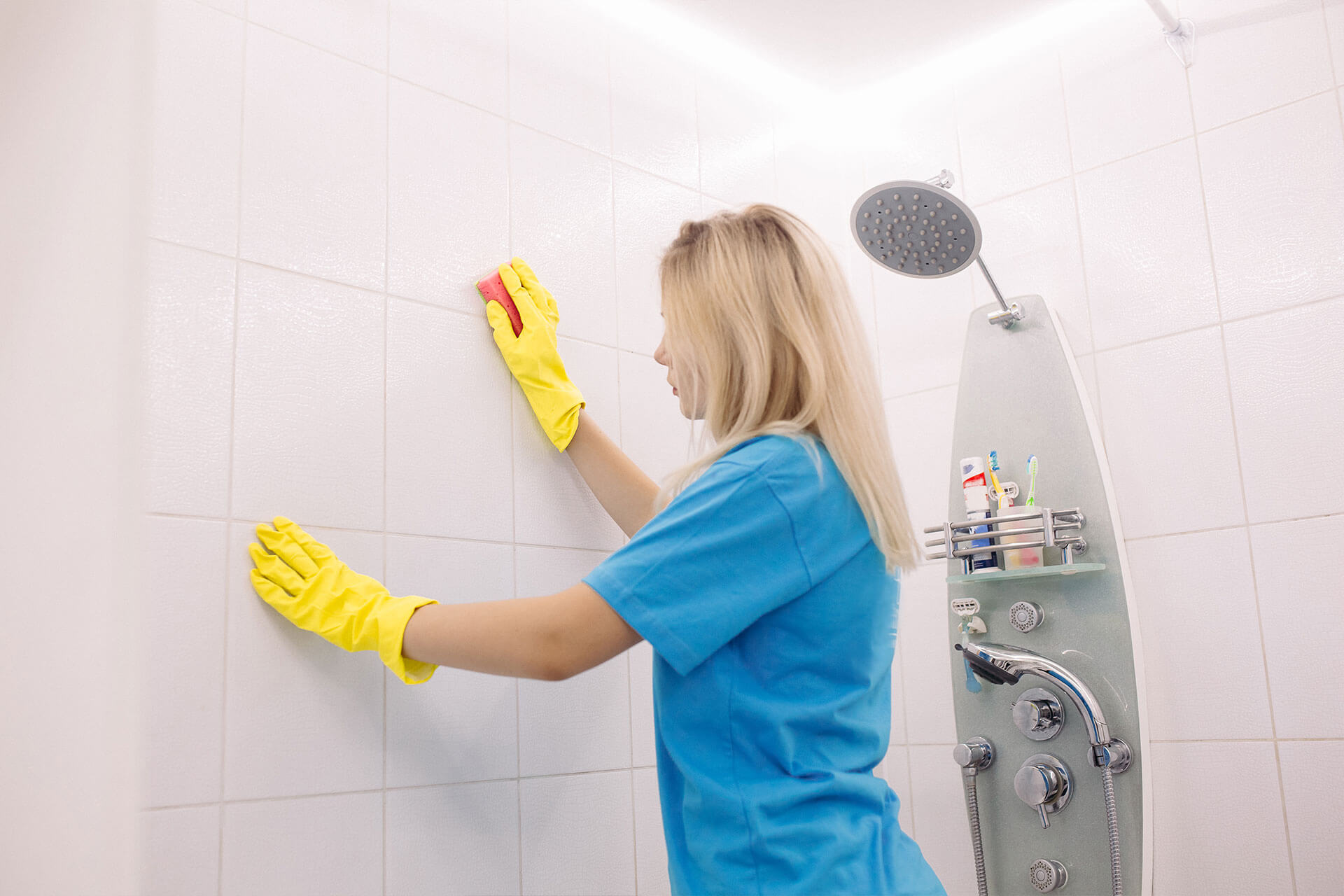 Bathroom Cleaning
Thoroughly cleaning and disinfecting toilets, sinks, showers, and bathtubs.
Removing soap scum and mineral deposits.
Cleaning mirrors, fixtures, and tiles.
Replacing bathroom amenities, if requested.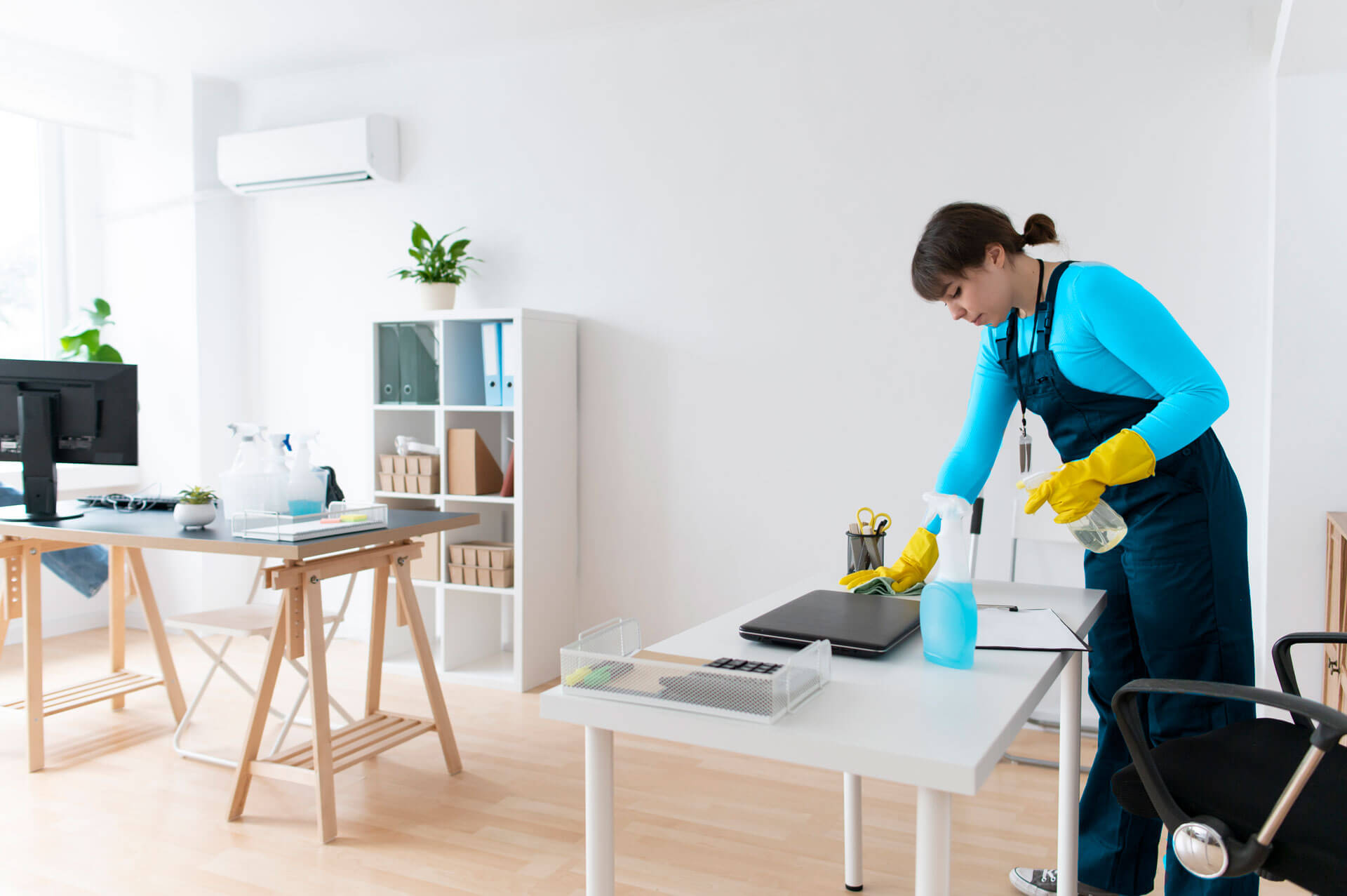 Living Areas
Vacuuming and mopping of floors.
Dusting all surfaces, including baseboards, window sills, and light fixtures.
Cleaning interior windows and glass doors.
Spot cleaning walls, if needed.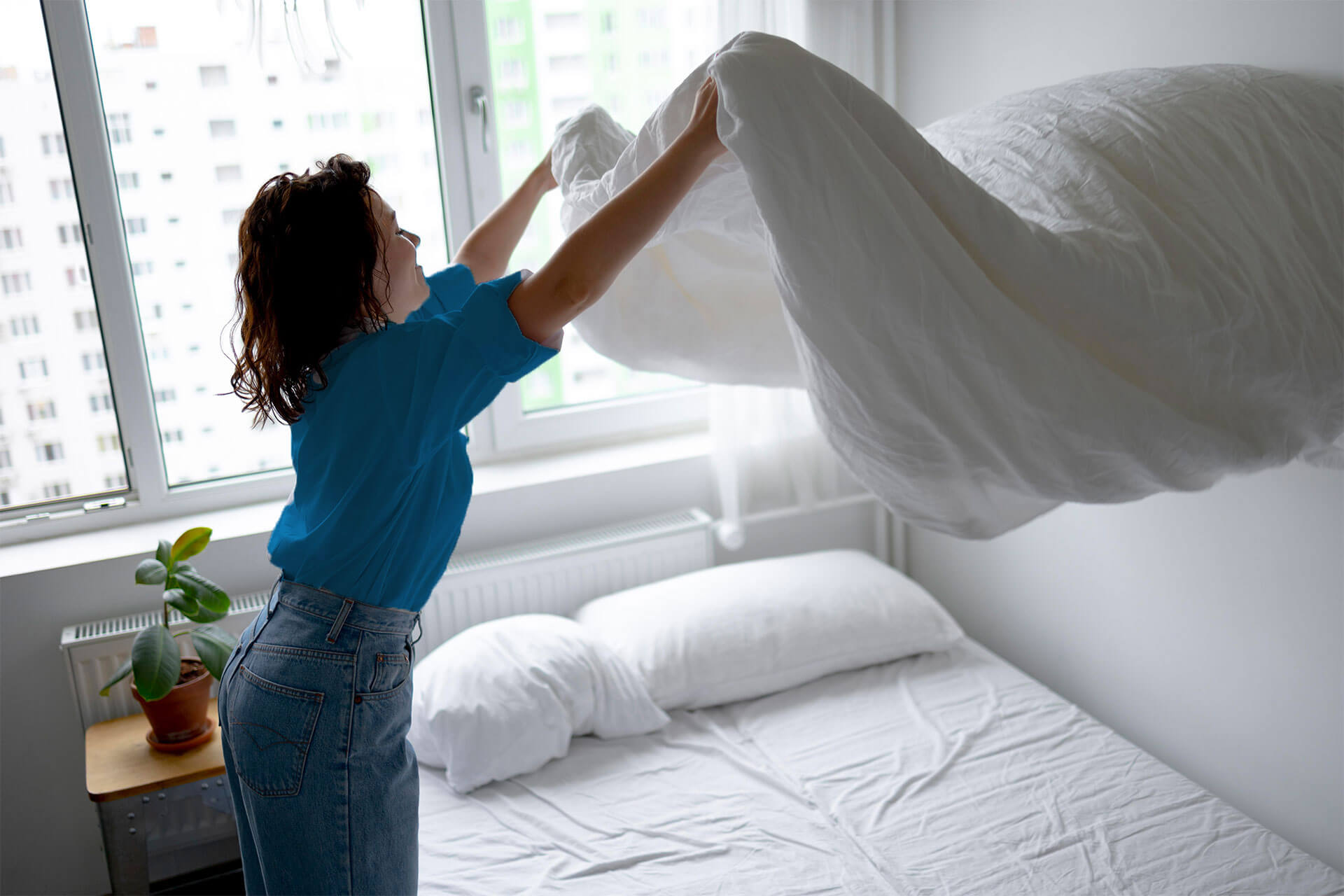 Bedroom Cleaning
Making beds and changing linens, if provided.
Vacuuming or mopping floors, depending on the flooring type.
Dusting furniture and reachable surfaces.
We offer a range of affordable add-ons to tailor our move-out cleaning services to your specific needs
Moving can be stressful, but with Maverick Maids by your side, you can leave the cleaning to us. Our dedicated team of move-out cleaners will ensure your home looks as good as new. Don't just take our word for it; read our 275+ 5-star reviews on Google!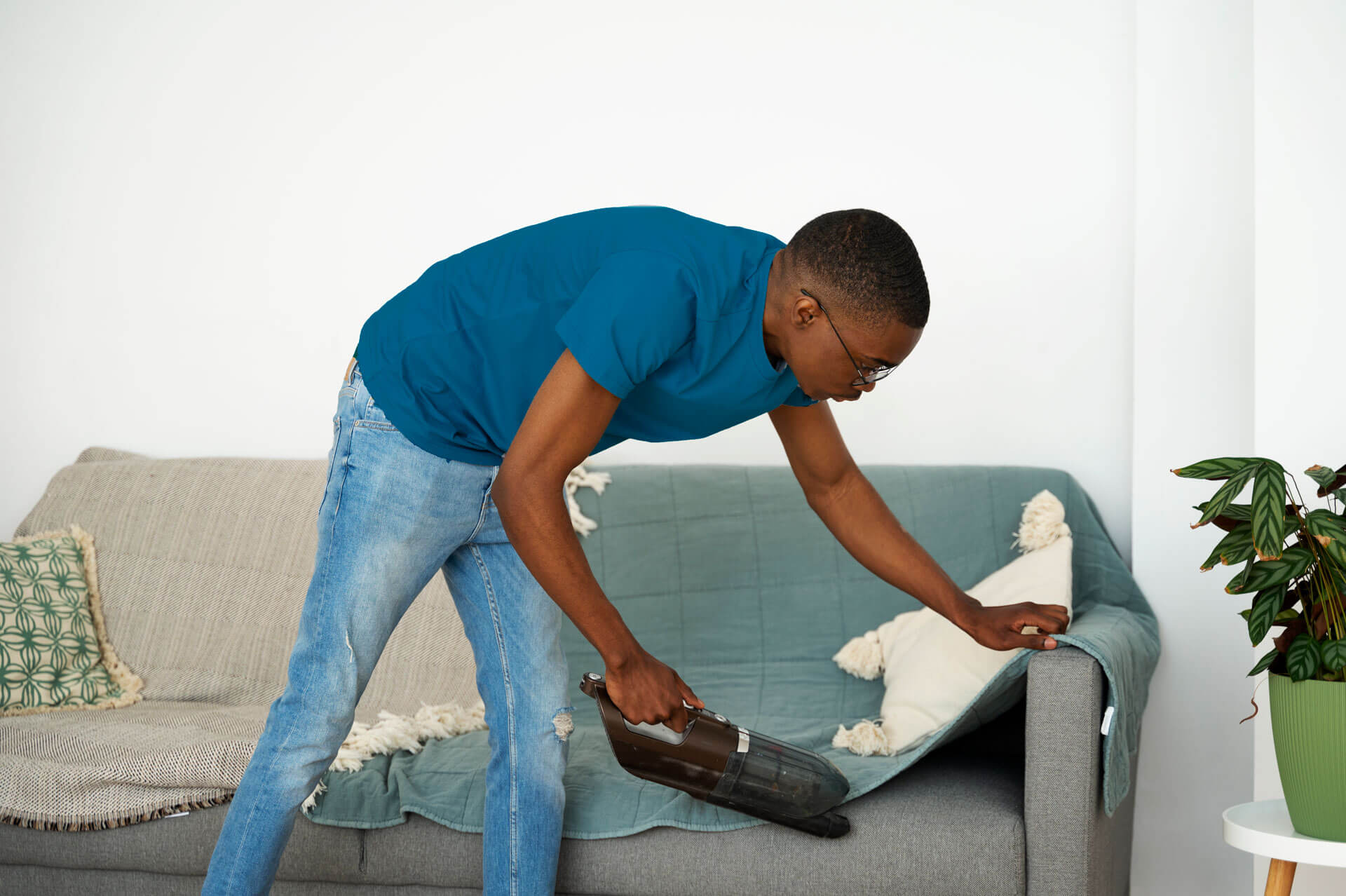 Carpet and upholstery cleaning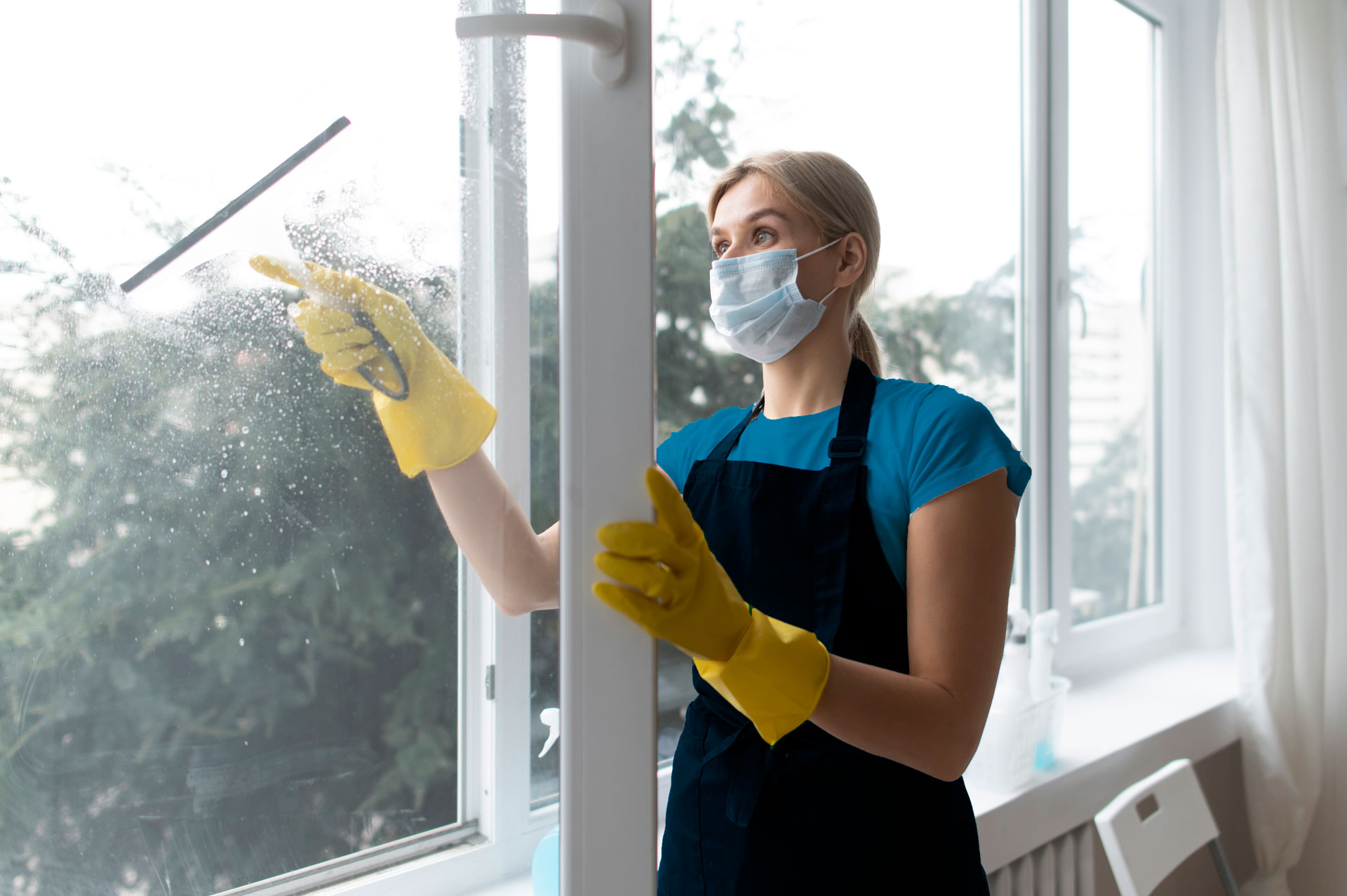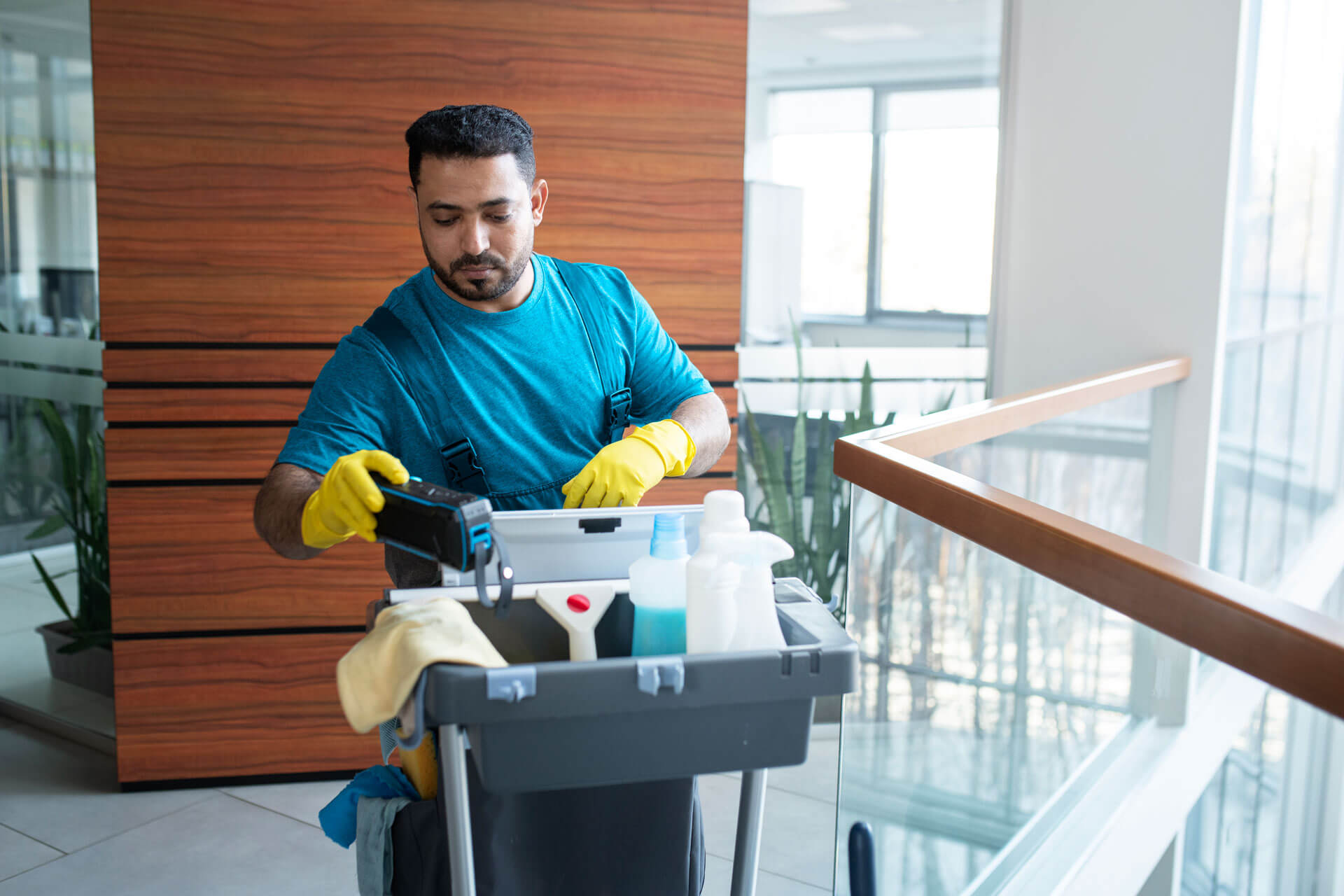 Exterior balcony/patio cleaning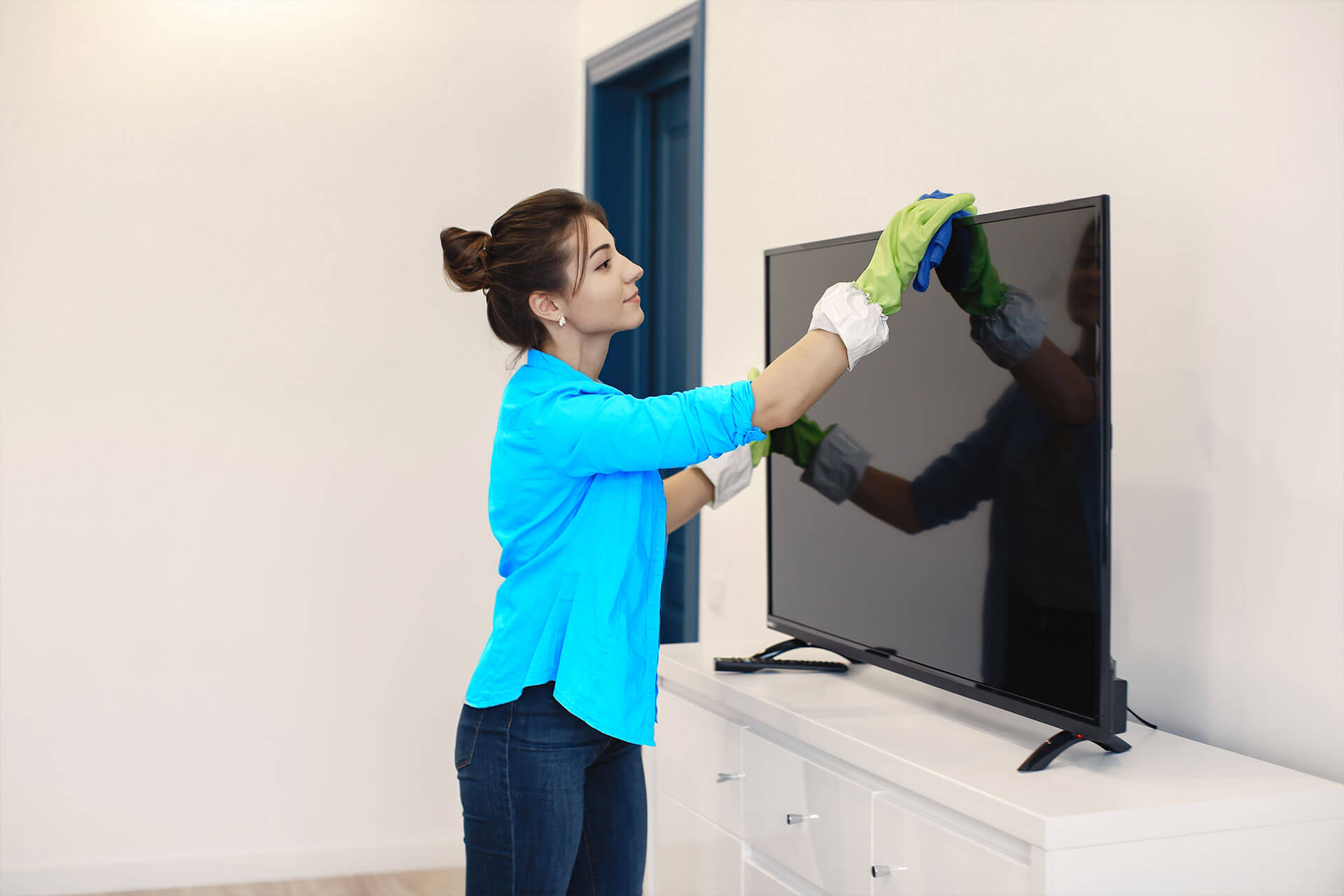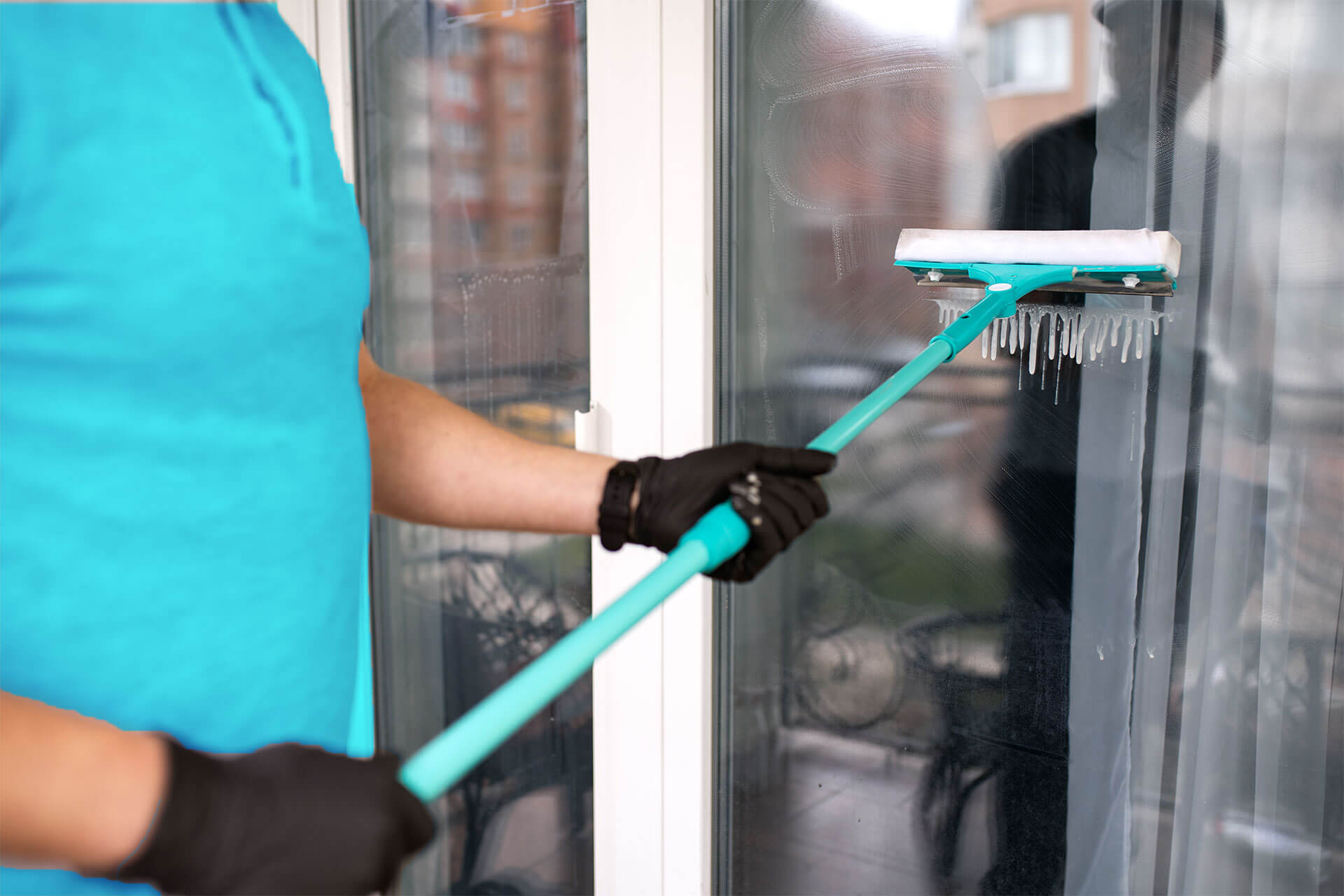 What is move-out cleaning, and why do I need it?
Move-out cleaning is a comprehensive deep cleaning service performed when you are vacating your apartment. It ensures that the space is left in pristine condition, meeting the landlord's requirements and increasing your chances of getting your security deposit back. Our move-out cleaning specialists will thoroughly clean every area, ensuring a spotless and presentable living space for the next tenant.
How much does your move-out cleaning service cost?
The cost of our move-out cleaning service depends on the size of your apartment and any additional add-ons you choose. To get an accurate quote, please contact our customer service team, providing the details of your apartment and any specific requirements you have. We offer competitive and affordable pricing to meet your needs and budget.
Are your cleaning products safe for the environment and pets?
Yes, at Maverick Maids, we prioritize the use of eco-friendly and non-toxic cleaning products. Our cleaning solutions are safe for both the environment and your furry friends. You can trust that our specialists will maintain a clean and safe living space without compromising on the health of your family or pets.
How long does the move-out cleaning service take?
 The duration of our move-out cleaning service depends on the size and condition of your apartment. Generally, it may take anywhere from 2 to 5 hours for a standard one-bedroom apartment. Larger apartments or those requiring additional add-ons may take longer. Rest assured, our team works efficiently to complete the job within a reasonable time frame.
Can I book your move-out cleaning service on weekends or holidays?
Yes, we understand that moving schedules can vary, and we aim to accommodate your needs. Maverick Maids offers move-out cleaning services seven days a week, including weekends and holidays. Contact us in advance to schedule your preferred date and time.
Do I need to be present during the move-out cleaning process?
While it is not mandatory for you to be present during the cleaning, we recommend that you are available for the initial inspection and to hand over the keys to our team. If you cannot be present, you can make arrangements with our customer service team for key pick-up and drop-off.
What if I am not satisfied with the move-out cleaning service?
 Customer satisfaction is our top priority. If, for any reason, you are not completely satisfied with our service, please reach out to our customer support within 24 hours of the cleaning. We will gladly address your concerns and, if necessary, re-clean any missed areas at no additional cost.
Can I customize the move-out cleaning service to my specific needs?
Absolutely! We offer various affordable add-ons that you can choose to customize our move-out cleaning service. Whether you need carpet cleaning, window washing, or appliance cleaning, our team is flexible and can tailor the service to meet your specific requirements.
How far in advance should I book the move-out cleaning service?
 We recommend booking your move-out cleaning service as soon as you have a confirmed moving date. This ensures that you secure your preferred time slot and allows us to plan our schedule accordingly. However, we also accommodate last-minute requests whenever possible.
Are your move-out cleaning services insured?
 Yes, Maverick Maids is fully insured and bonded. You can have peace of mind knowing that our move-out cleaning services are backed by insurance coverage in case of any unexpected incidents during the cleaning process.
Contact Us Today to Schedule Your Move-Out Cleaning Service!
When it comes to move-out cleaning services, Maverick Maids sets the bar high. Our experienced move-out cleaners pay attention to every detail, ensuring your home is left spotless. With a track record of over 275 5-star reviews on Google, we take immense pride in the satisfaction of our customers. Trust us to make your moving process a breeze by providing exceptional move-out cleaning services tailored to your needs. Contact us today to book your appointment and experience the difference!